Lyn Gentry collaborated with Kevin Marchetti on two public art installations.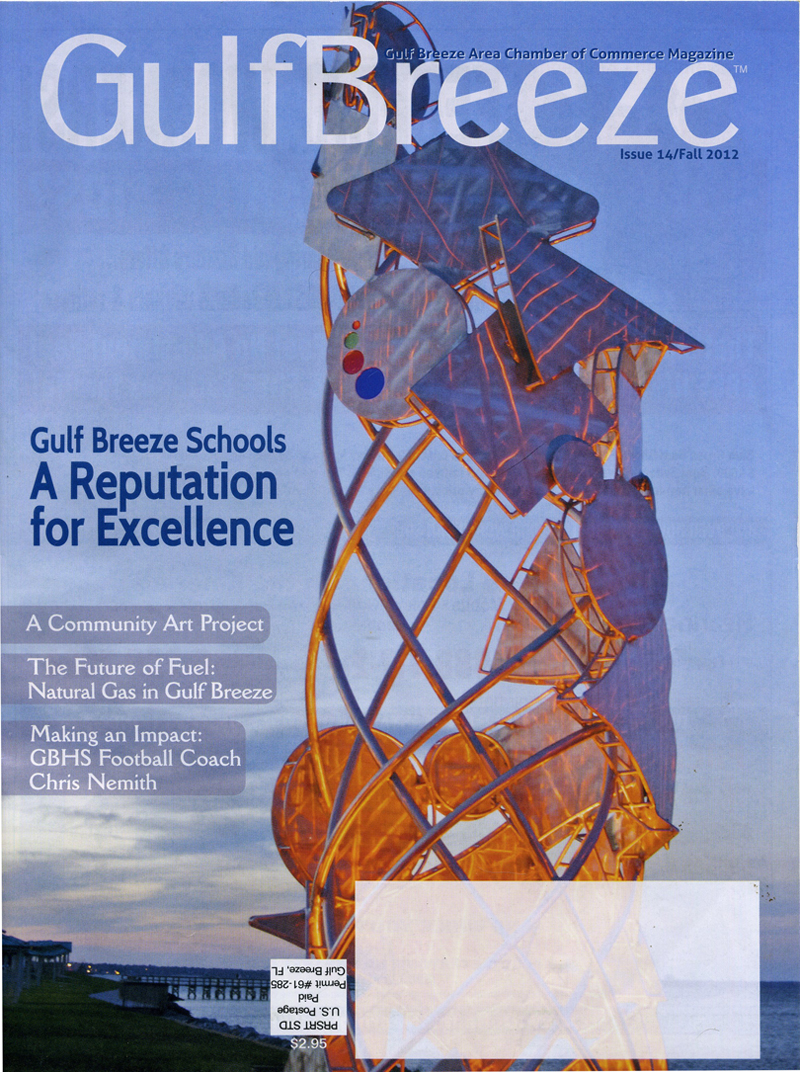 Fuego-Gulf Breeze, Florida 2012
17 ft. Sculpture commissioned by the city of Gulf Breeze, Florida.
Lyn created the glass inserts located at the top of the aluminum structure.
Fuego was featured on the Gulf Breeze Magazine Cover-issue 14-2012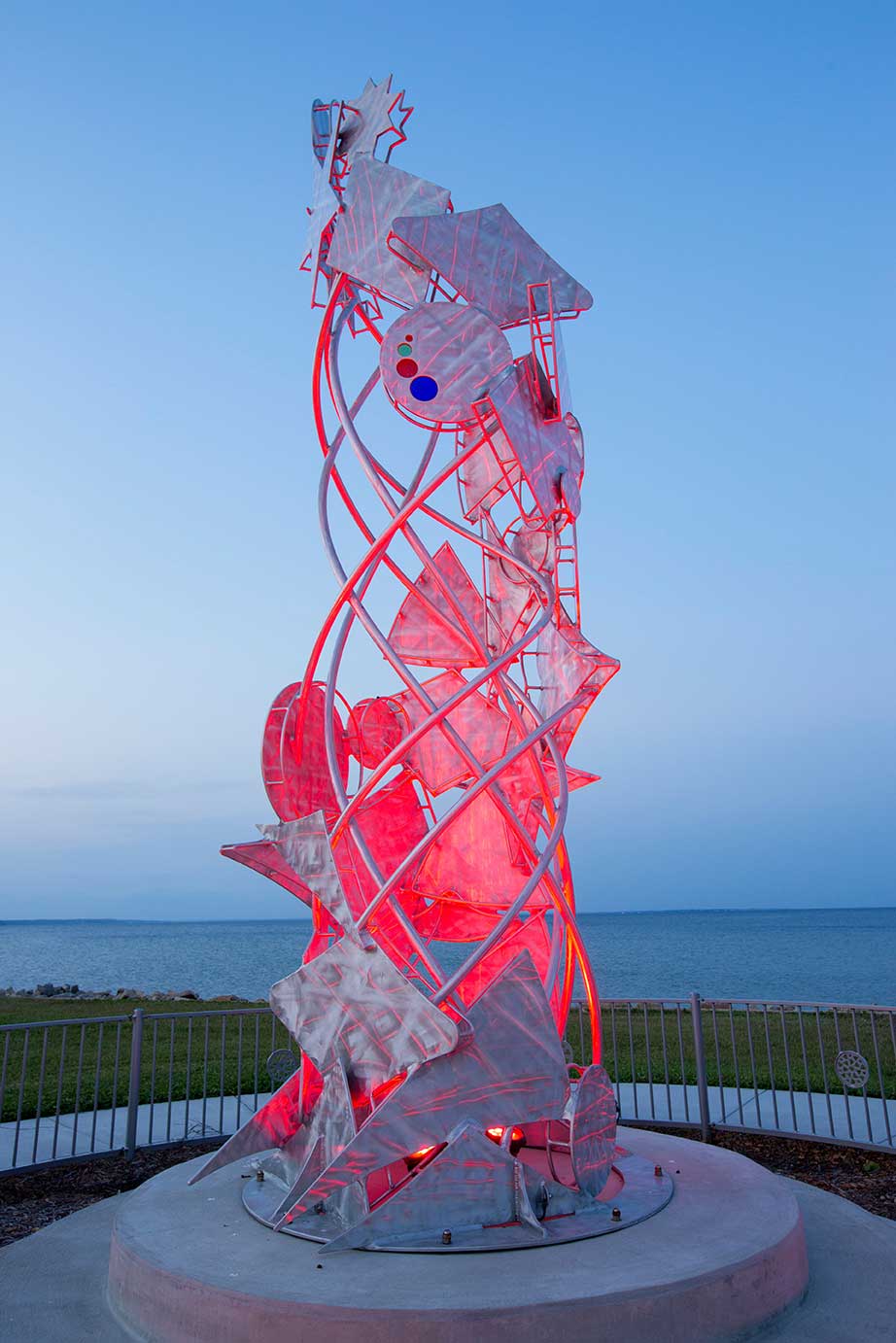 175' Barge located at the bottom of the Gulf of Mexico off of Pensacola Beach.
Lyn created the glass "Bubble" inserts attached to the barge before being sunk as a scuba dive destination.
Check Out More About Joe Patti's Reef in National Scuba by clicking here.