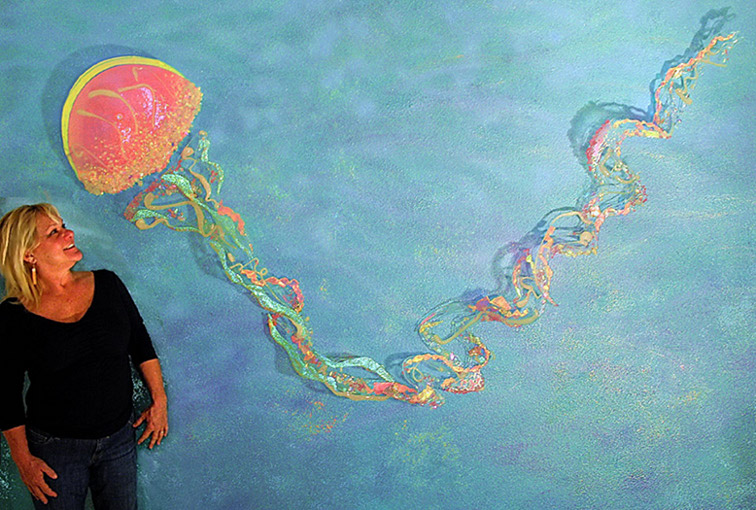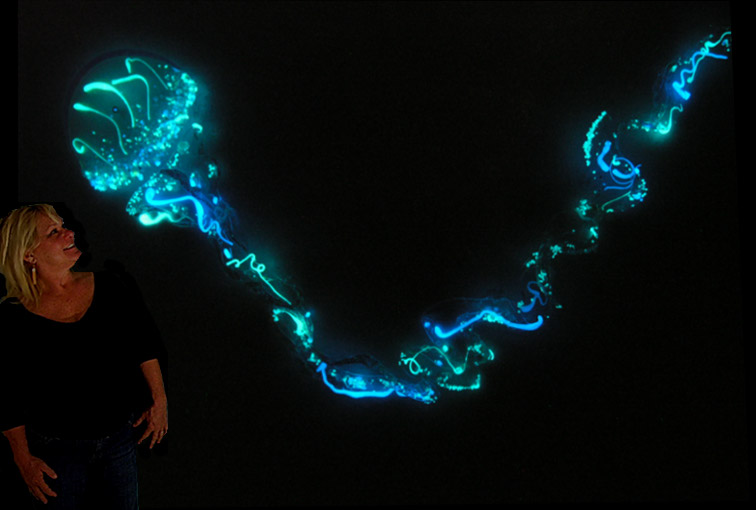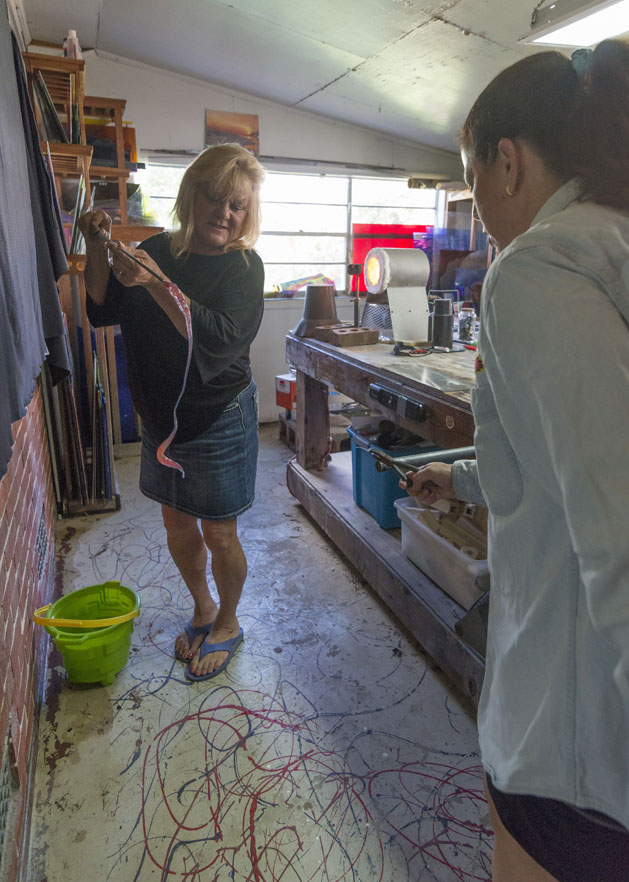 Hot Sands Glass is the Art of Lyn Gentry.
When the studio art glass movement began on the west coast in the mid-eighties, Lyn was there. Art glass techniques were emerging to make glass a part of our every day lives. Her tour through life with glass has taken her all over the world. She has been to the furnaces in Cabo San Lucas, Mexico, the island of Murano, Italy and the Czech Republic. She studied design and technique in San Francisco, California with the founder of light paintings, Narcissus Quagliata. Once again, in the summer of 2012, Lyn was selected from an international gallery of artists to study with her mentor Narcissus Quagliata at the famous Pilchuck School of Glass outside of Seattle, Washington.
Lyn's future is fused as the limits of line and color melt away leaving a clear glass canvas. From this canvas, Lyn has perfected her own "Light Paintings" with a unique technique that illuminates within her soaring 3-D glass murals.
Join the list of prestigous Hot Sands Glass Collectors. Imagine your residential or commercial space illuminated in the glass of Lyn's creation. Enjoy the Portfolio of Lyn Gentry at Florida Design or view her published work "The Dichroic Woman" at Blurb.com.
Lyn's private home studio is located on the great Gulf Coast in beautiful Perdido Key, Florida.
Photo by Tidal Images